Reviewing AdSense ads
With AdSense you don't choose what ads appear on your site. By placing an ad code in a page source you define an ad placement, then in AdSense auction an actual ad that appears on your site is programmatically selected.
You don't have to review ads, but it becomes necessary if you care about your site's brand image and visitor experience, or want to maximize earnings.
Visiting the site yourself is the simplest way to check ads, but with ads personalization there is no guarantee that the ads displayed for you are the ones seen be majority of your site visitors. With Google Publisher Toolbar extension for Chrome installed you can actually verify how popular is the ad you are seeing: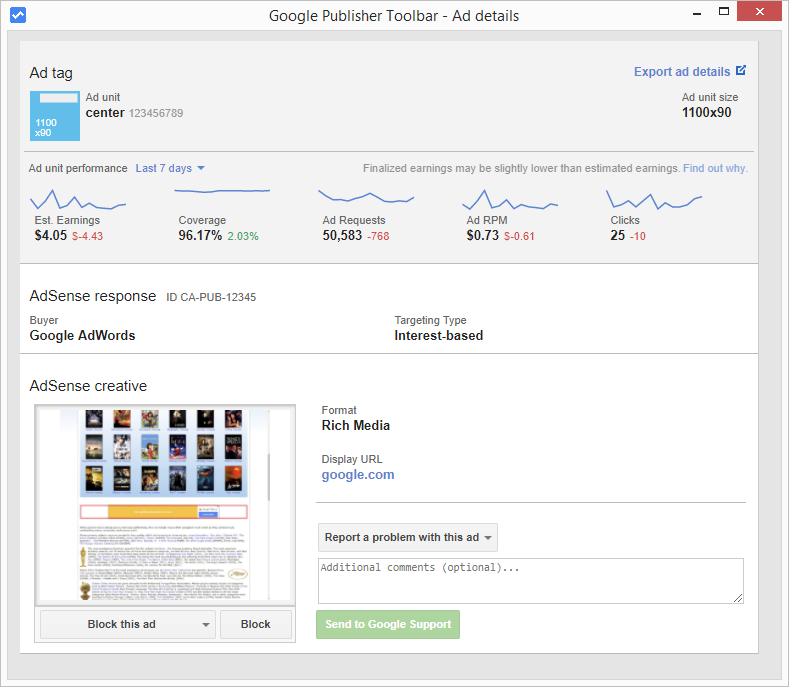 Ad review center in your AdSense account shows all ads that have appeared on all your sites for the last 30 days. All thousands and thousands of them: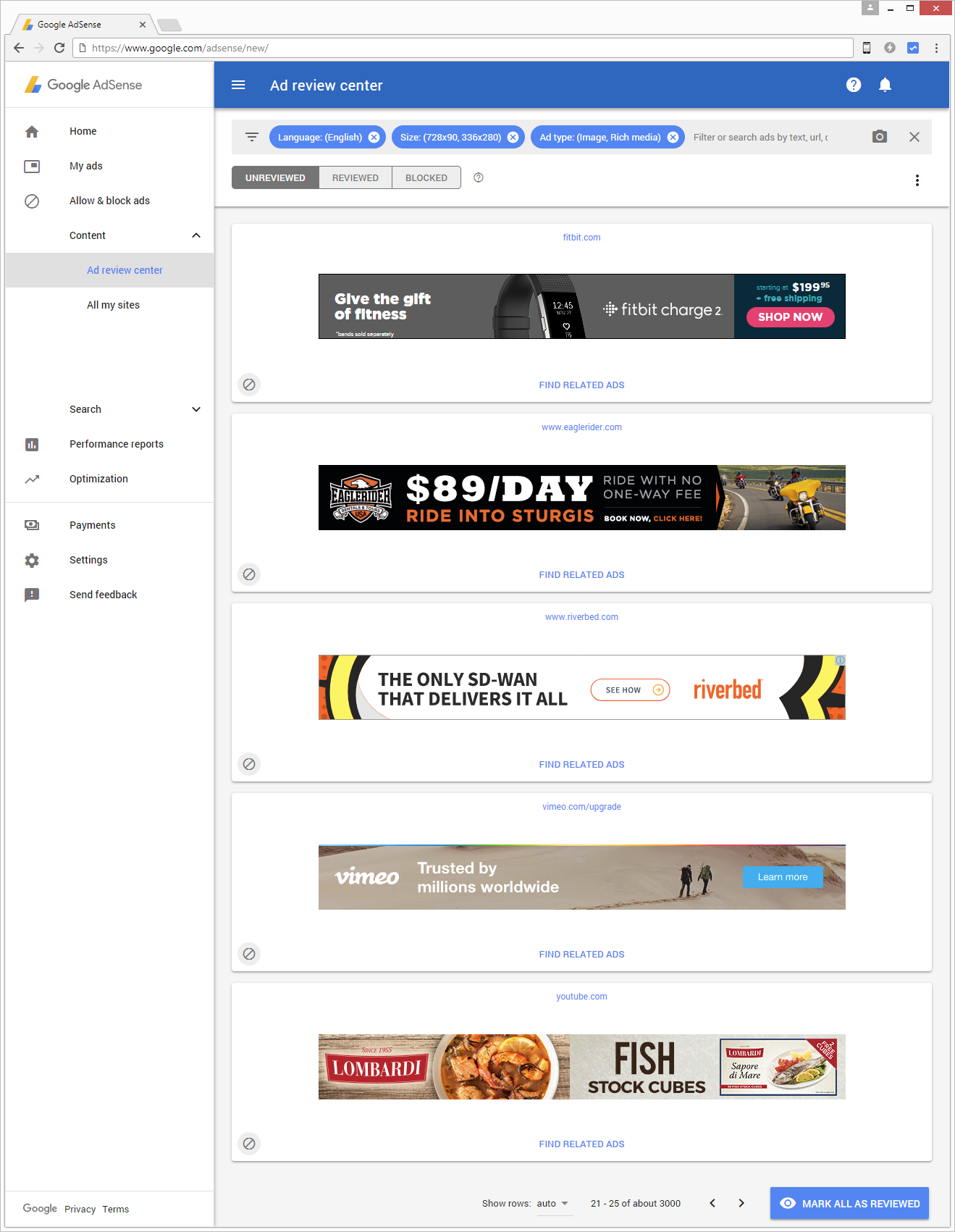 Clicking on an ad shows how many impressions it actually get and when, but it is not possible to sort ads by number of impressions and thus you still can't find ads seen be majority of your site visitors.
Ads Monitor service is designed to identify ads seen be majority of your site visitors. In a daily and weekly email report you will clearly see most popular ads on a given placement and any changes in appearance and content comparing to the previous time period: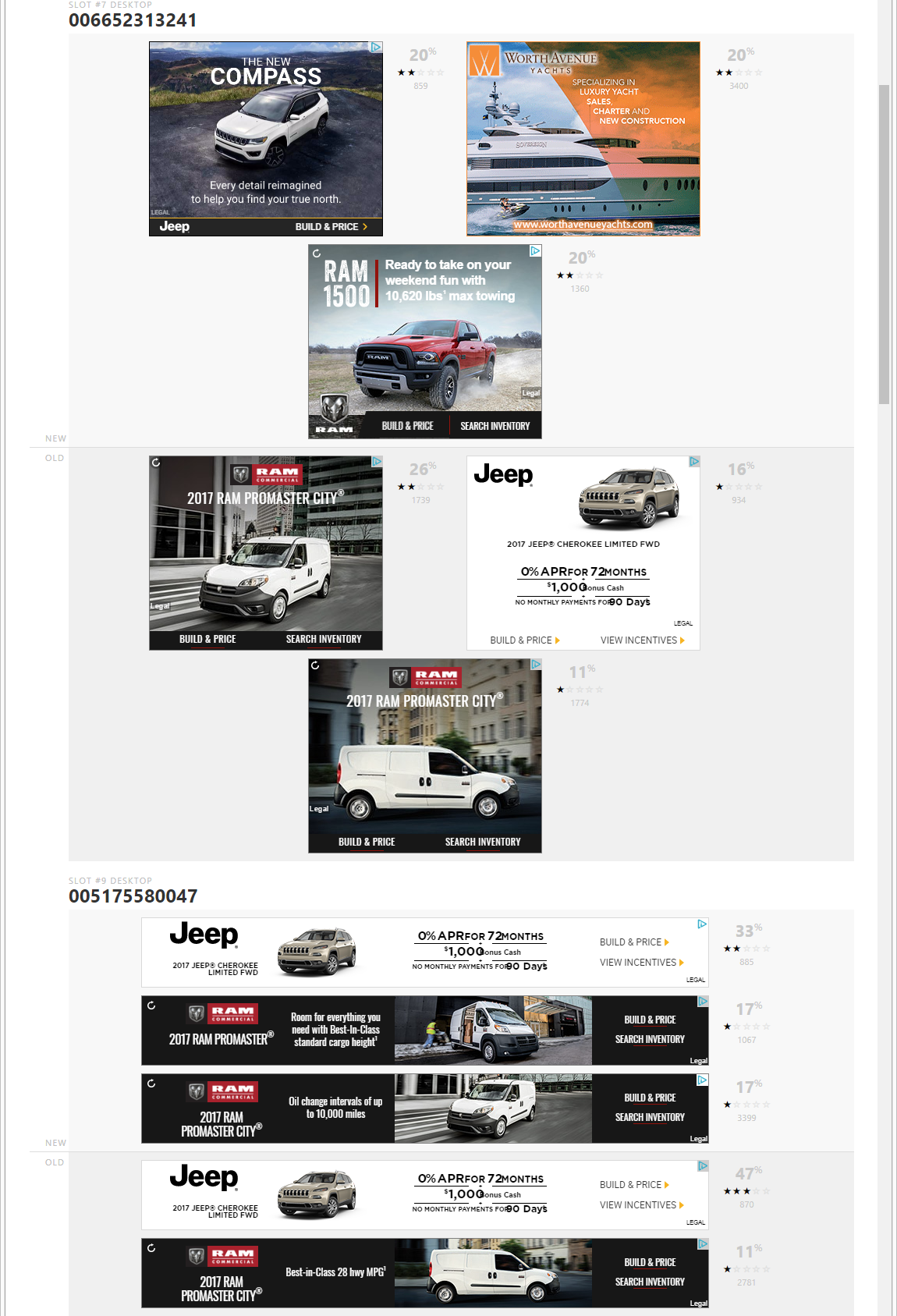 It allows you quickly take informed actions maintaining high site performance. Plus, the ads history stored on the site lets you troubleshoot changes in earnings and find opportunities to increase revenue:
Once you have identified ads you don't want to show on your site, you can block them individually and by category, advertiser, network.