As an AdSense publisher, if you want to keep and increase AdSense earnings, if you work on your site brand image and if you care about visitor experience, you do need to check what ads AdSense displays on your pages. It is unfortunately not that easy, as frequently opening the site yourself takes time and very imprecise, and Google AdSense Ad review center shows you hundreds and hundreds of unorganized ads taking even more time to review.
The Ads Monitor service is an excellent solution to this problem. It automatically tracks AdSense ads displayed on your site and reports to you only the most popular ad images in a convenient daily or weekly email digest that you can review in a minute: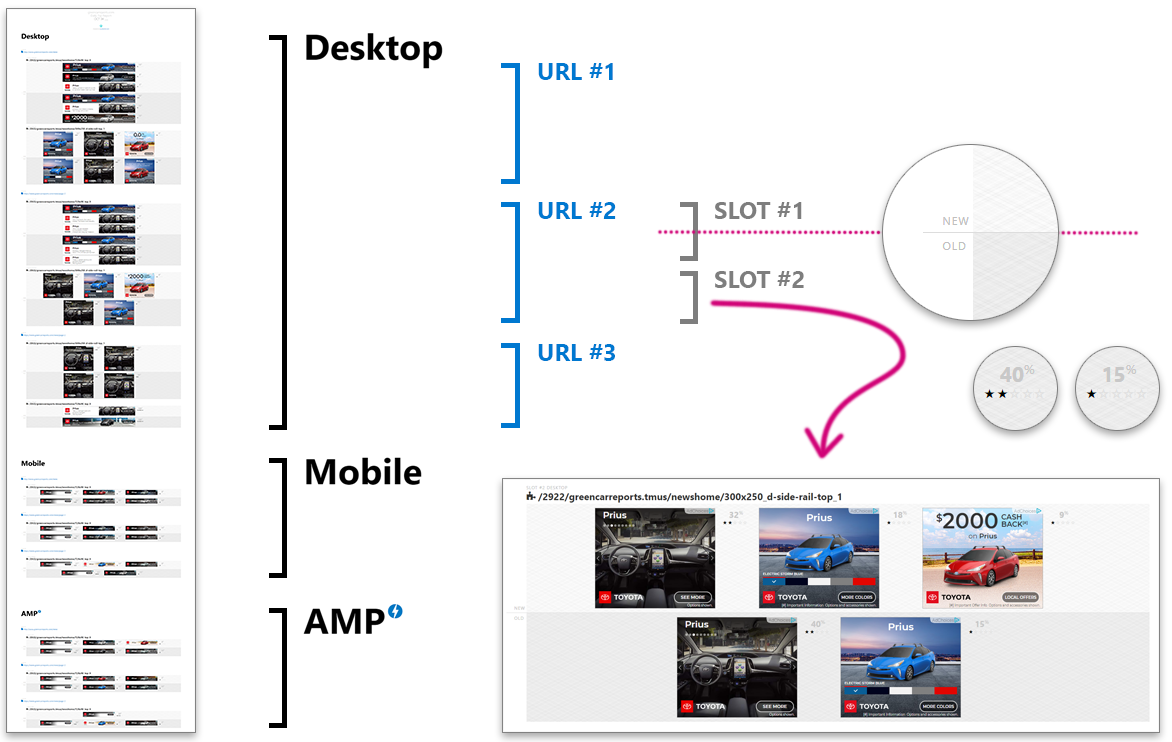 To provide most useful reports, the Ads Monitor agent visits your site as a regular user from a desktop and a mobile device, and captures displayed desktop, mobile and AMP ads. The geographic location of visits matches your site audience and personalization of ads is reduced to minimum.
Relevant ads from big players in your industry is always a win for you, for them and for your site visitors. It is easy to notice these ads in Ads Monitor reports: when they come, when they go, what hot deals they advertise. Seeing top performing ads gives you ideas how to adapt your content to attract more of them and opportunities to strike direct relationships with big advertisers.
Unpredictable ad presentation changes and penalties by Google may lull you with periods of relative stability, but when they strike and you are under pressure to reverse a sudden drop in AdSense earnings, you need all available help. Ads Monitor provides it first in a daily email report showing most visible changes and then on the Ads Monitor site where you can perform more complex ads analysis on preserved ads history for your site.
It is very easy to start monitoring for you as Ads Monitor doesn't require any code changes on your site. Select a plan based on your site popularity, specify most important pages for monitoring and relax, letting us do all the hard work!
Personal plan is recommended for sites having about 1,000 daily visits. It can monitor 3 specific pages on your site and sends you a weekly email digest with most popular ads. The monthly price is $19.
Professional plan is recommended for sites having 10,000+ daily visits. It can monitor 3 sites with 5 specific pages on each site and sends you a daily email digest with most popular ads. The monthly price is $49.
You can evaluate the Ads Monitor service freely for 30 days, we don't ask for payment info until the end of the trial period: Try free for 30 days