Troubleshooting sudden drop in AdSense earnings
There are numerous factors affecting AdSense earnings, but with enough ad impressions a week to week revenue can be quite stable: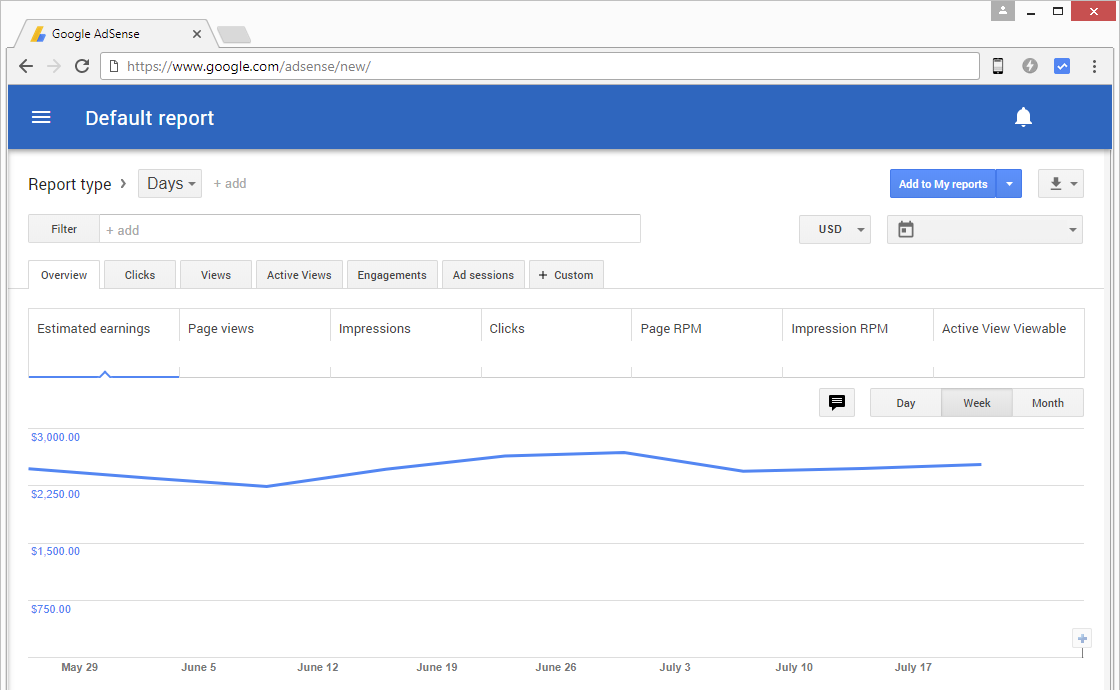 Unfortunately, someday everything can be smashed to smithereens. For example, the following report shows 2x drop in revenue started on March 9: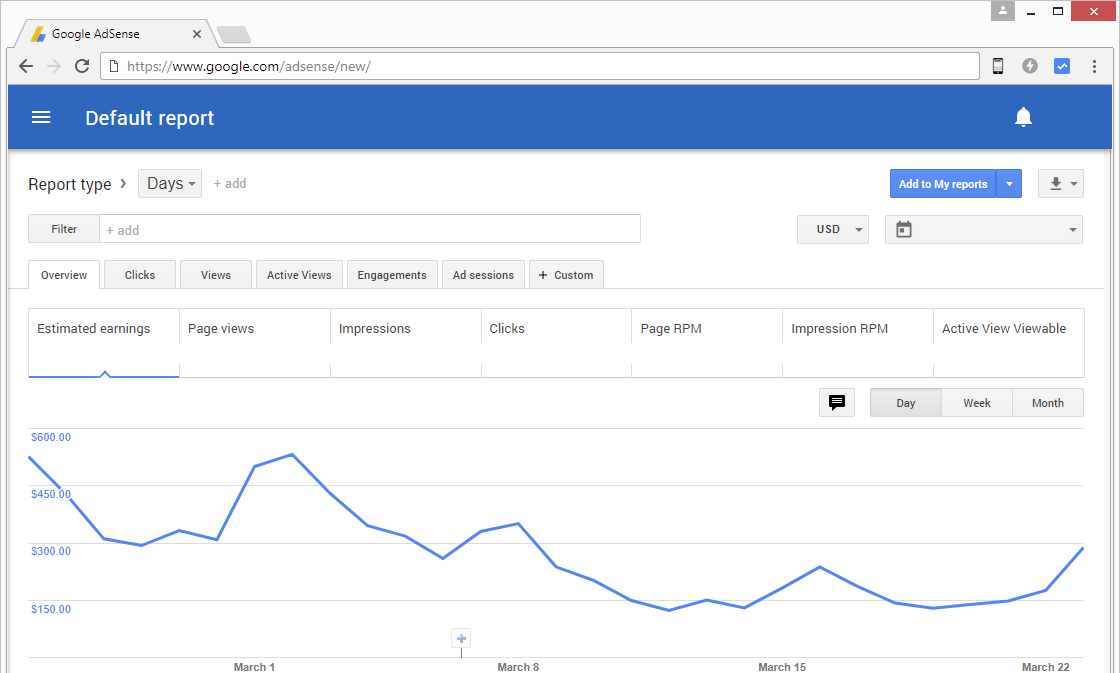 A quick check for number of Page views should indicate possible problems with amount of visitors, site availability and presence of ads in content.
If you are using the Ads Monitor service for your site, in the daily report you can look for changes in ads style, content and relevance. For example, the following fragment from the report shows complete change in relevance from fashion ads to general interests causing the drop in earnings: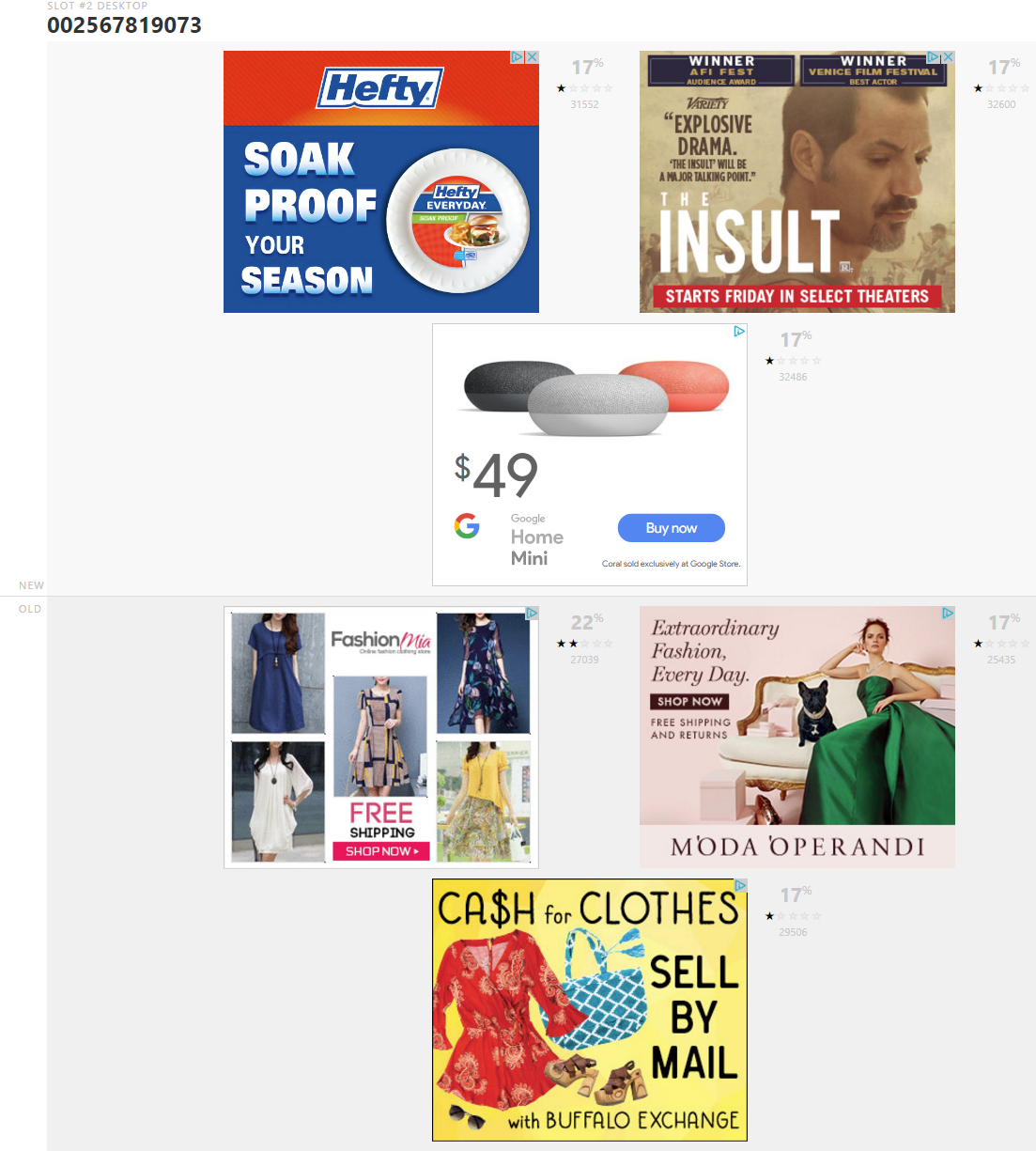 Segmentation lets you find out a problem area. For example, the following Platforms report shows the problem with Desktop ads: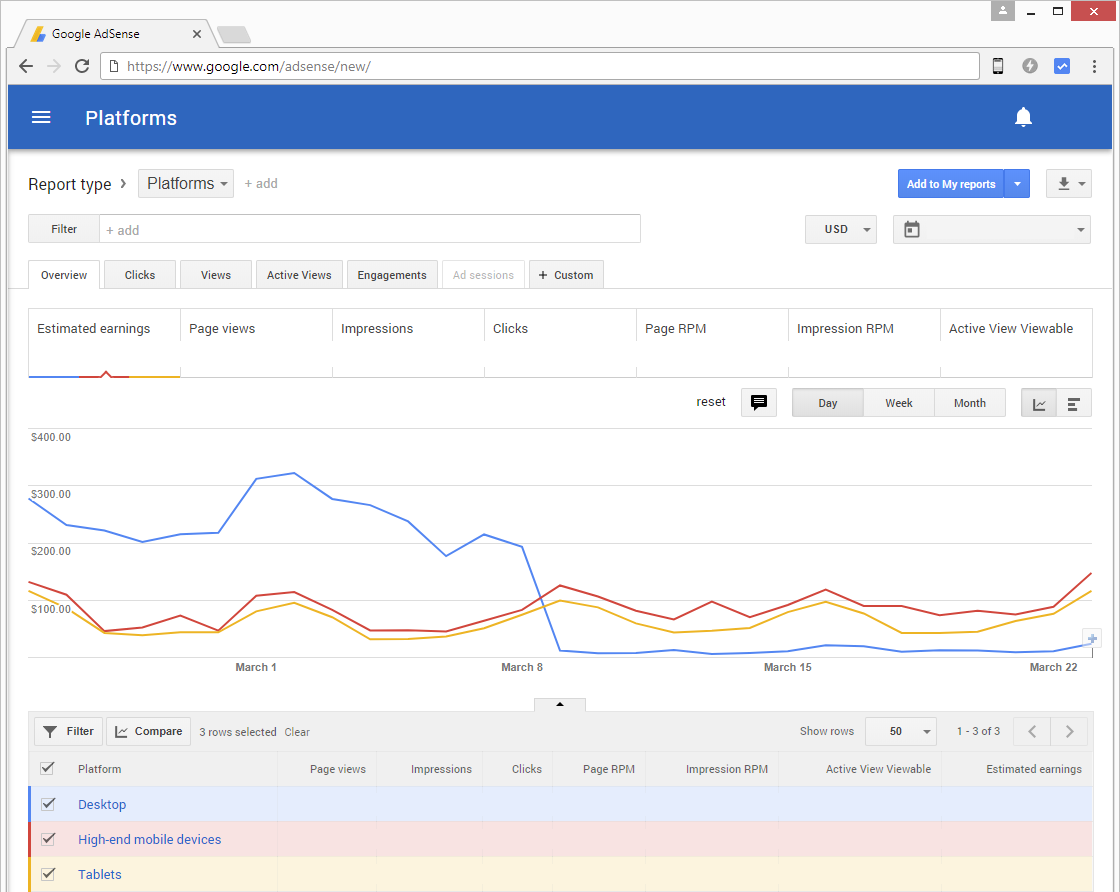 Once you have found a problem area, you can exclude other factors from further research using it as a filter. The following Ad units report with Desktop filter clearly shows that both main ad units are affected: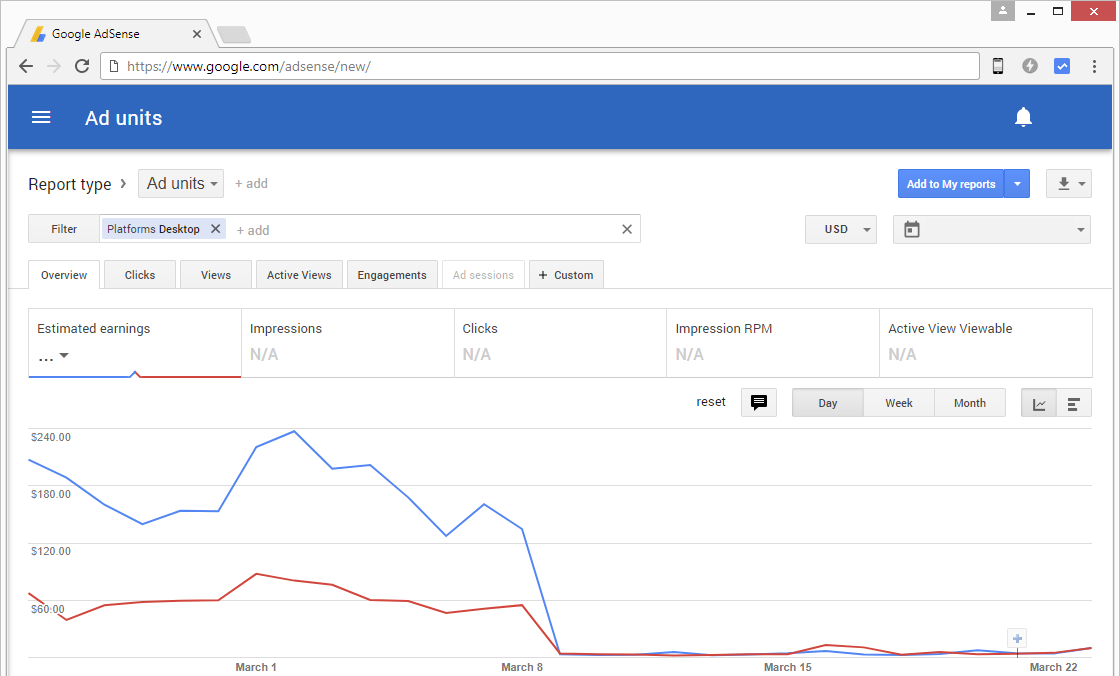 In addition to multiple reports in your AdSense account, Google Analytics provides the Publisher Pages report with per page information: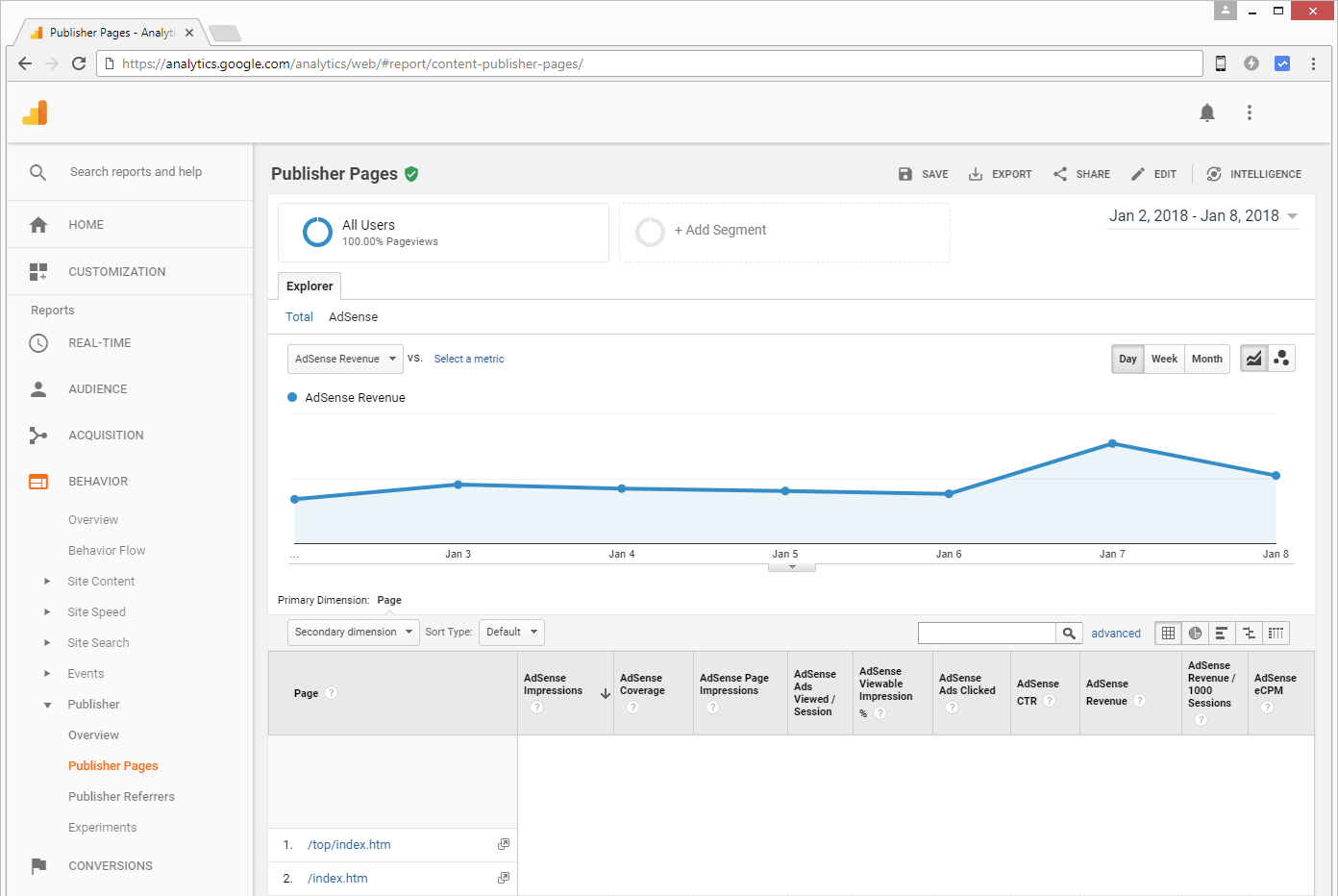 Once you have collected enough information to ask a specific question, you can contact AdSense support. You may also visit Google AdSense Help Forum and Webmaster World AdSense Forum as there is a chance that other publishers experience the same problem. For example, the current hot topic is about significant drop in coverage aka not displaying ads.
If you don't experience problems on your site right now, but want to be proactive, link Google Analytics with AdSense and subscribe to the Ads Monitor service to record not only revenue, but also ads style and content.